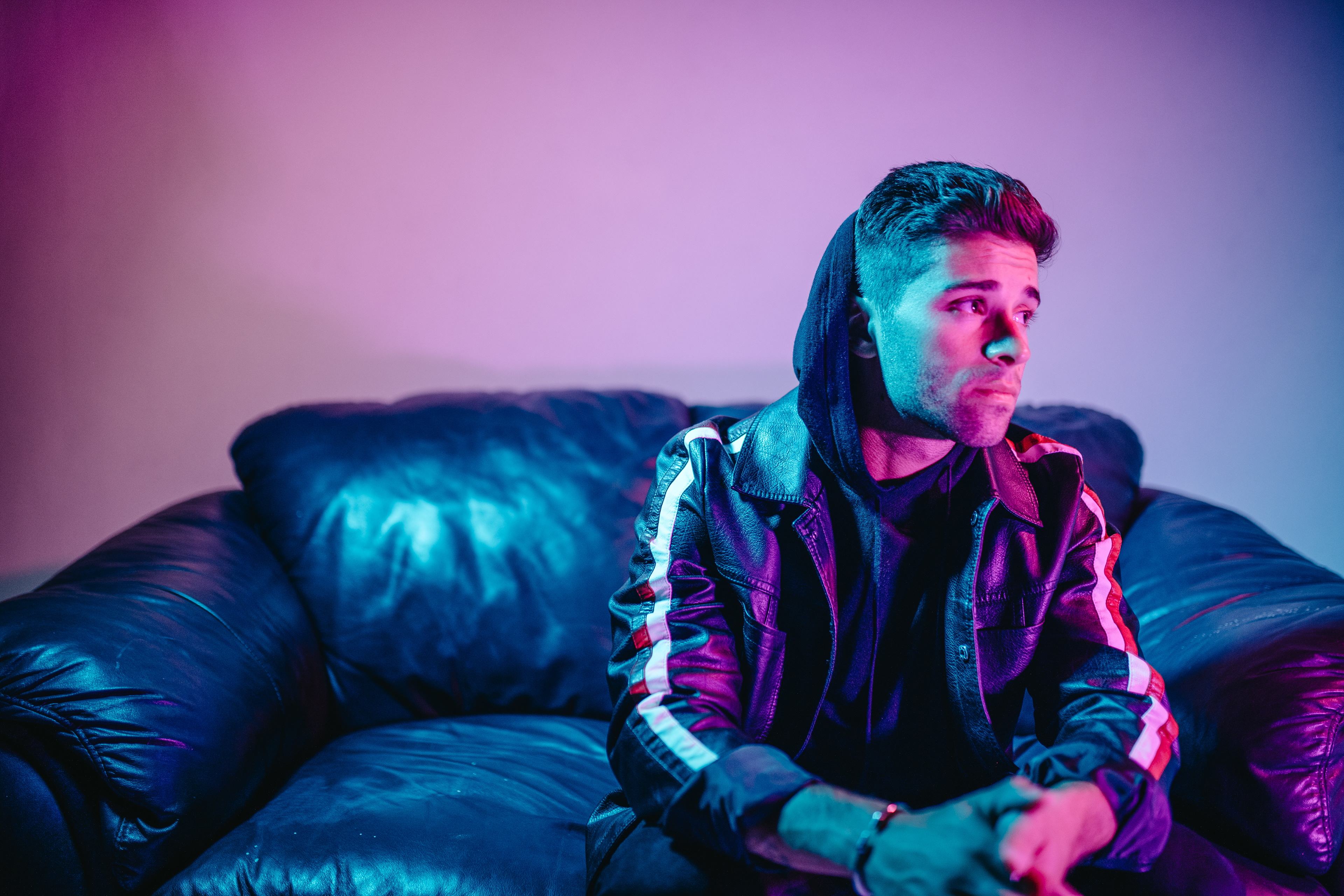 As a senior in high school, Jake Miller could be found watching Mac Miller's music video repertoire on YouTube and dreaming up his future as a rapper. Relating to the performer, who Miller described as a fellow "Jewish, white suburban kid," meant rap music fell into his lap, eventually propelling him to become an artist. Once a musical pipe dream, Miller's career has since skyrocketed, coaxing him from his rap roots into a new sound at 26.
While Miller is set to perform at the Boise Music Festival on June 22 as a main stage act, his path to stardom hasn't come without its twists and turns. After releasing "Us Against Them" while signed with Entertainment One Music, moving to Warner Bros. and parting ways in 2017 before going independent, Miller was ready to take his music to new heights. In 2018, he penned a deal with RED Music, the label under which Miller's latest EP, "Based on a True Story," was released.
"Being independent is really fun and you have your freedom, but you also don't have a big team behind you to help push your stuff," Miller said in an interview with The Arbiter. "I was spending months… making what I thought was the best music of my life, and I was putting it out and the fans are loving it. But then it just kind of stopped there."
With a label to broadcast Miller's music and promote him as an artist, his fanbase, dubbed the Millertary, began to grow. On Spotify alone, Miller has over 1,000,000 monthly listeners, and the music they're streaming has humble beginnings. Recently, Miller added the producer title to his resume when he created "Based on a True Story" entirely from his bedroom.
"I'm not opposed to going to studios and working with other people, but I come up with the best lyrics in my bedroom for myself, just because, you know, nobody's watching over my shoulder," Miller said. "There's nobody judging me. It's just like going out to the park by yourself, and like meditating. It's like the same thing. I definitely come up with the best stuff when I'm in my room."
Although the creative process may have a home base, the methods through which Miller writes his hits are constantly changing. From creating lyrics around interesting dictionary words to starting with stripped-down piano chords, no two songs on Miller's recent EP can be considered the same.
New music is continuously in the works for Miller, both in-and-out of the studio, and Boise fans will have the opportunity to experience a taste of his growing musical catalog when he takes the Boise Music Festival stage. Longtime fans may find themselves surprised at the new maturity of Miller's music, especially those who have listened since "Us Against Them," a release from 2013.
"It feels, honestly, like that was a different person back then. I had no knowledge about music," Miller said. "I wouldn't put any thought into my lyrics. I would literally just go, I would just put down the first thing I thought, and that was it. I was not looking too far into it, I was just having fun. And looking back, it was probably one of the coolest times of my career, just because it was no pressure."
Miller's sound and writing may have matured, but he has become somewhat of an industry veteran, as well. After breaking into the mainstream at just 21, Miller decided he was in it for the long haul, and his advice to Boise State students may make the dream feel closer to those who aren't sure how to break the ice.
"You can learn anything if you really just put your mind to it and put the time in," Miller said. "If you want something done right, do it yourself, and always be the captain of your own ship. Always be driving the ship and kind of just know what you want; don't let anybody change that."
For those interested in seeing Miller perform live at the Boise Music Festival, visit the festival's website for the lineup and ticket information.