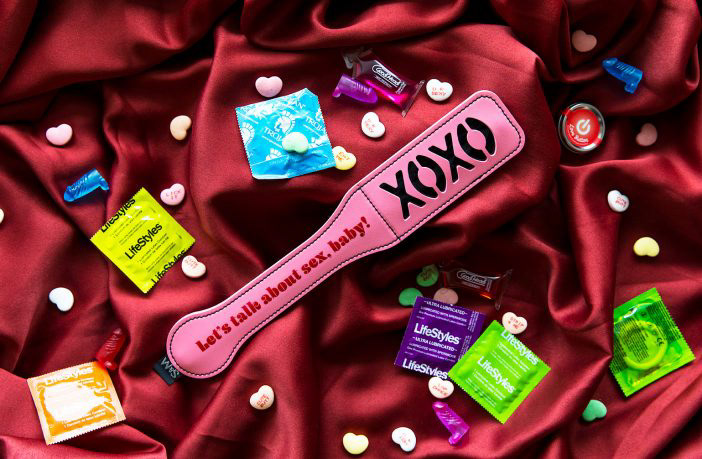 Idaho's sexual education statute has not been updated since it was adopted as law in 1970, and the current status of the sex ed programs in the state reflect the outdated nature of the regulation. Because there is no regulation of sexual health education in Idaho, students may come to Boise State unaware of the fundamentals of safe sex, contraception, STD testing and consent, making them vulnerable to the dangers that come with a lack of knowledge. Groups like the Gender Equity Center, Wellness Services and Generation Action are seeking to change the way students are educated on campus, but their efforts can only go as far as their campus reach.
While efforts have been made to update the law, they have thus far been to no avail. Section 33-1608 of the Idaho Statutes states that, "The legislature of the state of Idaho believes that the primary responsibility for family life and sex education, including moral responsibility, rests upon the home and the church and the schools can only complement and supplement those standards which are established in the family." While this statute may seem broad, it emphasizes that it is the responsibility of parents and churches to instill sexual education in students, whether high school or beyond, leaving room for potentially biased or inaccurate learning environments.
The statute, however, doesn't necessarily dictate what kind of discussions parents can have with their children. Crystal Egbert, a freshman business major and mother, described the importance of giving her children comprehensive sexual education, despite the fact that both of her children are members of The Church of Jesus Christ of Latter-Day Saints.
"To be honest with you, I personally think there should be a place in every school where kids can get, at least, condoms," Egbert said. "I've already had the sex talk with (my children), and if my kids are going to college somewhere close to home, I would make sure they're setting appointments for birth control and STD testing. I'll even buy the condoms to make sure they are protected. Keeping them well-educated (is crucial), and if they can't come to me, then I hope they'll go to a doctor."
Fortunately for Egbert, along with many others, there are currently resources on campus and beyond where students are able to get free condoms, lubricant and other tools to aid them in having safe, enjoyable sex. The Gender Equity Center, led by Adriane Bang, is one place where students have these tools available to them, as well as an opportunity for education about healthy relationships, sexual or not.
"We do cosponsor events with various organizations (as a way to help promote each other's services)," Bang wrote in an email. "We often partner with Wellness on the condom carnival and other programs, and we also provide resources and referrals in support services meetings if folks are looking for resources where they can access testing, prophylactics or education."
That said, it is important to note that staff at the Gender Equity Center are not medically trained employees, and Bang wants students to recognize that if there is a problem beyond the scope of education or physical resources, they ought to contact a medical professional.  
"While we participated in a sexual health workshop with Wellness staff as a part of our staff onboarding, the staff in our center do not specifically gain expertise (as a part of their role here) in topics historically presented by folks in the health or medical fields, such as types of STIs, various types of prophylactic methods, ways STIs spread, recognizing symptoms, etc.," Bang wrote. "We refer folks to Wellness Services or Planned Parenthood for trainings that are up to date with this sort of information."
Although the Gender Equity Center and Wellness Services are the two professional services that students have the option of turning to, Generation Action is a student-led group on campus that seeks to provide education and resources to individuals on campus, especially those who are interesting in learning from their peers. Hannah Campbell, co-president of Generation Action, described the group's sexual health workshops that are run multiple times in each semester and led by a Planned Parenthood health educator.
"The topics of the sexual health workshops vary but, usually, we do a basic introduction to sexual health," Campbell said. "We do a lot of work around consent, and then a lot of work around STIs and STDs and, really, just general autonomy. In the past, we've had one specifically focusing on LGBT sexual health and microaggressions, which was a very successful workshop. The attendance does range, but we've had about 30 participants at each one."
Campbell also explained that there is a stigma surrounding conversations about sexual health, but she urged students to push past their own barriers around the discourse and open themselves up to sexual health education.
"I want (students) to know that it's okay to have questions about these topics, and it's normally a very fun and positive environment (at the workshops)," Campbell said.
The stereotypes don't end at a lack of knowledge about sexual health. There are a multitude of resources within the Boise community, such as Allies Linked for the Prevention of HIV and AIDS (a.l.p.h.a.), Central District Health Department and Planned Parenthood, that are available for free and discounted STD testing, but advertising to the student population has still proved necessary. Campbell described the stigma she sees surrounding STIs and STDs, preventing students campus-wide from taking the initiative to be tested, or screened, for preventable diseases like gonorrhea and herpes.
"In terms of safer sex, the importance of getting screened for STIs and STDs is for everyone, and knowing when you should be doing it or getting tested more is so important," Campbell said. "One thing we like to talk about is fighting the stigma that you're either dirty or clean. That's adding a lot of value to that, and you're not a worse or bad person if you have an STI, and there are several that are either treatable or curable. Above all, the importance of having all sexual encounters be consensual and enjoyable is key."
Beyond the stigma, there can be a general lack of knowledge amongst college students regarding their own sexual health. That's where Boise State Wellness Services comes in, and Emily Gravel, health education specialist, explained her wish for students to seek out resources and education to prevent the STIs and STDs from occurring in the first place.
"I wish people had a better understanding of barrier methods, and also what protection even means," Gravel said. "Unwanted pregnancy is just one drop in the bucket, we're talking about some very dangerous, life-threatening STDs and STIs going around, and it's about protecting themselves and their partners. I (also) wish more students knew we were a resource; we're always willing to give people barrier methods for free. We're happy to give people options."
Echoing Gravel's statement, students may struggle with access to sexual health products across campus, especially when needing assistance outside of Health Services' business hours. Although it doesn't yet exist on campus, senior economics major Haydn Bryan has pioneered a vending machine concept, originally seen in a Snapchat story from UC Davis, consisting of infant care, health care and sexual health products that will be readily available to students in the Student Union Building once the machine is erected.
"There's something metaphorical about student health being central in the Student Union Building," Bryan said. "I just want to take goods that are already available on Boise State's campus to another setting for accessibility and comfort in a safe and private environment with more flexible hours."
Bryan has also taken an all-inclusive approach to the project, and he explained that by providing easy and equal access to those marginalized students who face even more obstacles in finding health care products, those with privilege above them are inherently benefited with that same access, especially in regard to sexual health.
It remains important that students on campus have a plan A, B and C to prevent both pregnancy and sexually transmitted infections and diseases. Whether they create their own safe sex kits, consisting of barrier methods and lubricant, implement a birth control method into their lives, prepare with emergency contraception or all of the above, having both safe and pleasurable sex is a reasonable and easily achievable goal.