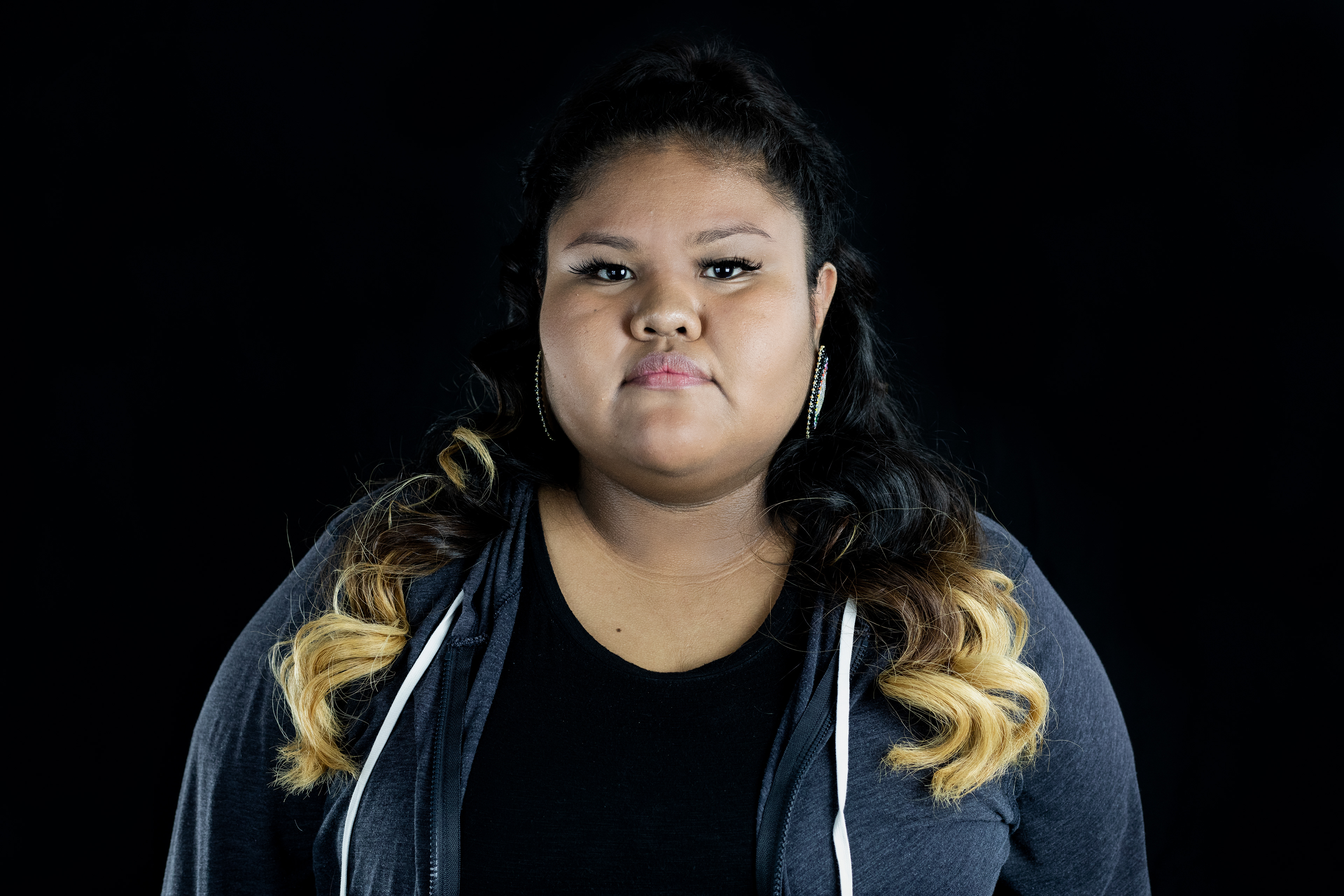 Tanyka Begaye, president of the Intertribal Native Council and a junior elementary education major, was first introduced to Boise State University through admissions recruiters at a college fair located not far from her home in Arizona. After inquiring about the Native American population in the Boise area, Begaye was assured of the university's ties to the Native American community with images of lively, annual powwows, which are collaborative celebrations of Native tradition, and a close-knit campus culture, leading to her decision to leave Arizona and find her new home at Boise State. Unfortunately, according to Begaye, the few other Native American students are coming from reservations much farther from Boise, making community-building and identity-seeking on campus extremely difficult.
According to statistics from the Boise State University Office of Institutional Research, it would appear that Begaye's experience is not an isolated one. Since the fall 2014 semester, the American Indian/Alaska Native student population has decreased by 34.3 percent, losing over a third of their enrollment. More recently, the student population shown in these statistics saw a slight uptick of five students last semester, with the census date in spring 2017 showing only 60 Native American students enrolled at the university.
"Coming from Arizona, it was kind of like a culture shock because there was really no community for Native American students on campus," Begaye said. "Intertribal Native Council (INC) did exist, but it was pretty inactive when I got here. It was pretty hard to connect with other students. I was more fortunate than other students because I had my sister, and we are both Native American. I really immersed myself in planning and coordinating the powwow and meeting other students of color, (even though) they weren't really from a Native community."
Unknown by many on campus, the Intertribal Native Council is a small group of Native American students that gather weekly to discuss resources and events that are inclusive of the Native campus community. Despite the small Native population on campus, Begaye has chosen to immerse herself in the existing campus culture; a feat that, according to Ro Parker, INC advisor, is not an easy one to achieve.
Boise State, according to Parker, was once a hub for a vibrant, or at least more involved, Native American culture, and the Intertribal Native Council fostered that support for the community. After the graduation of several key members of INC, however, participation and engagement declined, and there was "no one left to plan," leaving members of the Boise community with concerns over the future of the Native American powwows once hosted on campus.
Not long after this conflict with the potential loss of Native American identity on campus, Parker said Boise State stepped up and began funding the spring powwow, asking Multicultural Student Services to take on the project of reviving the livelihood of the annual event.
"They handled all the planning, organizing and payouts," Parker said. "The students have been responsible for doing all of that (on their own), which is a huge ordeal for students to take on in addition to their already intense studies."
The challenges that these students manage on their own are ones they are not unfamiliar with and are no strangers to working harder for the same success that white students often garner much more seamlessly. Kelly Talbert, director of admissions, explained that the odds are statistically against Native American students in terms of education funding and beyond, creating a rift in success culturally, one that shows prominently at Boise State.
"Compared with students of other ethnic identities, Native American students are at greater risk of attending underfunded schools at the elementary and secondary levels, and they enroll in postsecondary education at low rates nationally, so building a college-going culture takes time," Talbert wrote in an email. "Financial constraints are a primary issue, and especially for first-generation college students, involving parents and key community members in understanding college as an investment (as well as different sources to help pay for college) is key."
An additional barrier to educational success for these students is the prospect of leaving their homes and native communities, both of which may create deep, thriving cultures for young adults; without outreach to students with campus services, this "tie-cutting" from their home life can have adverse effects on Native American individuals across the campus community.
"For families residing on reservations, distance from family and tribal community is an issue, too," Talbert wrote. "There are other in-state college options that are in closer proximity to them than Boise State, so it's even more critical that we communicate how students can find community on campus and will not be 'lost' on a large campus."
A feat that is potentially even more daunting than leaving home is Talbert's concept of being "lost" on campus. According to Boise State's Report of the Commission and Advisory Council on Diversity and Inclusion for July 2017, there is a grand total of four faculty members across campus that identify as American Indian/Alaska Native, making up 0.51 percent of the total faculty population on campus. While this percentage is small, it is not unusual when compared to the nationwide shortage of Native American faculty on college campuses. As of 2016, the National Center for Education Statistics reported a 1 percent total makeup of Native faculty on college campuses, including lecturers, professors, instructors and more across the nation.
These statistics show a divide in quantity between white and Native faculty, similar to the student population, which can, in turn, cause a phenomenon that Parker described as "impostor syndrome." Students who suffer from this might grapple with feelings of inadequacy and a lack of deserving qualities, especially in attending the university.
Providing a Native American liaison for students could help, according to Begaye. Universities across Idaho, including Idaho State University and the University of Idaho, garner Native American-specific student services to integrate the communities into the campus culture and promote resources to effectively provide support for Native American students across campuses.
While general communication is key and liaisons are known to foster positive influence on Native American students, director of diversity and inclusion Francisco Salinas believes that Boise State's proximity to Idaho reservations can be just as crucial to success as the students' location in regard to their tribal community.
"Proximity matters. I used to work at the University of Idaho, (where) they sit on historically Nez Perce land. The kinds of positions and resources, such as a Native American liaison, they have them, (and) they started to build them roughly 20 years ago," Salinas said. "We are a little behind. We had to deal with some things here that they haven't had to deal with there, like our enrollment growth."
Begaye, however, explained that Boise is much closer to Native American tribes than many individuals on campus may believe. While Boise State doesn't lie directly on an Indian reservation, the land once belonged to the Shoshone-Bannock tribe before colonization, as reported by the Idaho Museum of Natural History. According to Begaye, a lack of community knowledge about Native lands has the potential to cause disconnect between the general and Native American populations across the Boise area.
"First and formally, recognize that this land had belonged to tribes in Idaho, what Boise State sits on. Throughout history, it was taken from them; that's why I feel like the Native issue should be present, because it happened to tribes within this region," Begaye said. "We try, as multicultural students, to recognize that and to get that out so that people do see that Native students suffered, and continue to suffer, because we aren't recognized on campus."
According to Parker, current diversity efforts don't do enough, and a blanketed approach to inclusion campuswide can be detrimental to individual minority groups, especially the Native American student population.
"I think that there needs to be an intentional effort to retain Native students, and that effort is going to be very different than retaining white students, or Latinx students or Black students," Parker said. "Native students have some very unique needs that deal with culture shock and respect back to their cultures. Like many underrepresented cultures, where you know you're not representing just yourself but your family, your community and your tribe, you always carry that with you. Boise State used to do that, and then it became a collective effort for diversity for efficiency. We lose something, especially for Native students. Native needs are different."